Advanced Software Development Diploma
A diploma program that sets you up for a long, successful career in software development.
About Our Software Development Diploma
The 2-year Software Development Diploma program provides learners with a progression route into employment. It also provides opportunities for further study, including university degree programs.
This program provides current skills in specialist technical software development, and it develops up-to-date knowledge in programming and systems development.
Software developers are needed in many different industries from biotechnology to telecommunications and transport. The Advanced Diploma in Computing: Software Development will give learners the skills and theoretical knowledge that they need as they move into higher education and employment.
The award builds on traditional software development techniques but also incorporates development for mobile platforms and the development of small-scale applications (apps). The award also incorporates skills in data-driven websites which are typically used in e-commerce.
The Units in this award have been selected to give learners the widest range of skills that are in demand by Industry and to allow access to a range of courses at universities.
The specific aims of the program are to:
Develop a range of contemporary software development skills that are required by the industry.
Develop students' knowledge and skills in planning, developing, and evaluating.
Develop employment skills, particularly relating to the IT industry.
Develop learning and transferable skills (including core skills)
Prepare learners for employment in competitive international markets.
Prepare learners for progression to degree study at partner universities in various countries.
This program has been approved by the Private Training Institutions Branch (PTIB) of the Ministry of Advanced Education and Skills Training.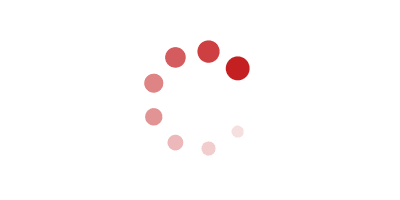 Career Opportunities for Software Development Diploma Graduates
The SQA Advanced Diploma in Computing: Software Development develops skills and knowledge in a range of systems analysis and design, development and implementation of a range of software development environments, and database analysis and design.
The SQA Advanced Diploma in Computing: Software Development is designed to lead to employment as a systems analyst, software designer/developer in applications development, database design and development, and web design incorporating e-commerce.
Successful learners should be able to progress to a range of degrees.
Prerequisites
Minimum Grade 12 or equivalent Canadian qualification OR relevant experience or mature students
Students from Non-English-speaking countries/territories will have to demonstrate their English proficiency at minimum IELTS Band level 6 .0 OR equivalent (In case of other testing standards). If there is no proof of English proficiency or lower English proficiency level, students will have to take an English course at Focus College.
Students must have access to high-speed internet to access online classes with software like Zoom.
This virtual assistant course comes with approximately 10-15 hours per week in homework. It is a fast-paced program that sets students up for success.
Software Development Diploma Tuition Breakdown
Domestic Students

International Students

Tuition:*
$23,000.00
Tuition:
$23,000.00
Application Fee:
$250.00
Application Fee:
$200.00
Assessment Fee:
$250.00
Assessment Fee:
$250.00
ArchiveFee:
$30.00
Other Fee:
$30.00
Materials:**
$1,000.00
Materials:**
$1,000.00
Administration Fee:
$100.00
Administration Fee:
$100.00
Professional Fee:
$1,000.00
Professional Fee:
$1,000.00

Total:

$25,630.00

Total:

$26,380.00
*Local students may qualify for one of Focus College's many scholarships. To find out more, please go to the program financing page to find out if you qualify.
**Textbooks are not included in this fee.
Software Development Diploma Details
Study hours: 2400
Full-time duration: 80 weeks
Full-time hours: instructional time of 20 or more hours per week, or if the program leads to employment in a career occupation regulated by Transport Canada, instructional time is 15 or more hours per week.
Attendance Expectations: Students are required to maintain their attendance as per the FC attendance policy.
Graduation Requirements: To graduate, students must pass this program at a minimum Grade of C.
---
 

 

Personally my studies at Focus College had taught me to always think independently and use knowledge I've gained in my future professional career. 

I had a great time at the course and it was very helpful and fun as well.

I am thankful for the faculty that helped me gain that knowledge and has brought a new dimension into my life.