Big Data Analyst Course
Coming soon!
With the advancement in modern digital technologies and applications including smart phones, IoT devices, Cloud, and social media applications, massive amount of data in businesses is generated every day.
About Our Big Data Analyst Course
On one hand, there lies significant value in this data by enabling the discovery of hidden patterns including market trends, correlations, and future trends to make companies more innovative and competitive.
On the other hand, getting meaningful insights from such a large, diverse, and complex data poses a real challenge that requires hands-on skills, knowledge, and technical competence.
Hence, there is a pressing need to gain necessary skills, knowledge, and experience for turning this raw data deluge into actionable knowledge.
In this Big Data Analyst course, students will learn various big data tools, techniques, and analytical methods used for data-driven decision-making.
The students will develop essential skills and extensive knowledge for organizing, managing, and analyzing data at large scale and gain an understanding of how raw data can be transformed into meaningful insights to inform intelligent business decisions.
The program will also equip individuals with critical skills in programming frameworks for big data, computational thinking, algorithmic design, data-driven analysis, and effective data visualization through a range of lab-oriented courses and case studies.
The program will enable students to build confidence and develop technical competence that will prepare them for data analyst roles that are in high demand across a wide range of industries.
The completion of the in-class courses is followed by a six-week practicum to gain real-world hands-on experience in key data analytical skills.
Interested in learning a bit more about this course? Need to know how you can become a big data analyst? Click here to book a campus tour or quick phone call with our admissions team.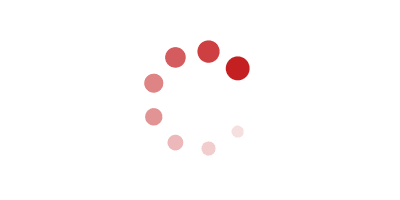 Career Opportunities for Big Data Analyst Course Graduates
This industry-leading cybersecurity program will qualify graduates for careers including:
Data Analyst
Data Scientist
Business Analyst
Data Mining Analyst
Data Engineer
Data Architect
Prerequisites
Minimum Grade 12 or equivalent Canadian qualification OR relevant experience or mature students
Students from Non-English-speaking countries/territories will have to demonstrate their English proficiency at minimum IELTS Band level 6 .0 OR equivalent (In case of other testing standards). If there is no proof of English proficiency or lower English proficiency level, students will have to take an English course at Focus College.
Students must have access to high-speed internet to access online classes with software like Zoom.
Big Data Analyst Course Learning Objectives
Upon completion of this program, the successful students will have reliably demonstrated the ability to:
Understand fundamental concepts of big data, programming paradigms, and key analytical skills
Demonstrate understanding of various tools and techniques of big data and its industrial applications
Apply various tools and techniques to clean, explore, and organize data for further analysis
Demonstrate data analysis using various data analytical methods, tools, and techniques to transform raw data into actionable knowledge
Understand and apply next-generation big-data platforms and frameworks including Apache Spark, Hadoop, and MapReduce for big data analysis
Demonstrate effective data visualization to form a compelling narrative and deliver clear business insights
Demonstrate building and evaluating machine learning models and pipelines for big data
Big Data Analyst Course Details
Study hours: 1,056
Full-time duration: 52 weeks
Homework hours: instructional time of 10-15 hours per week
Attendance Expectations: Students are required to maintain their attendance as per the FC attendance policy.
Homework hours: instructional time of 10-15 hours per week
Delivery methods: in-class, online, or combined
Graduation Requirements
In the Big Data Analyst course, learners will be assessed through both formative and summative methods and a blend of continuous Unit assessment and Graded Unit assessments. Each course (unit) has an assessment which the candidate is required to pass. The allocation of grades awarded are as follows:
Grade A – Student has achieved 70% or above marks
Grade B – Student has achieved marks between 60% and 69%
Grade C – Student has achieved marks between 50% and 59%
F (Fail) – Student has achieved less than 50% marks
The following table shows the titles of the courses in this program in the order they are provided, and the hours of instruction allotted to each course.
| | |
| --- | --- |
| Computer Systems Fundamentals | 48 |
| Discrete Math for Computing | 48 |
| Programming Languages | 48 |
| Introduction to Statistics | 48 |
| Database Fundamentals | 48 |
| | |
| Python Programming | 48 |
| R Programming | 48 |
| Big Data Fundamentals | 48 |
| Introduction to NoSQL Databases | 48 |
| Data Wrangling and Exploration | 48 |
| | |
| Data Mining | 48 |
| Fundamentals of ERP & Datawarehouse | 48 |
| Introduction to Machine Learning | 48 |
| Big Data Frameworks | 48 |
| Data Visualization | 48 |
| | |
| Communication Skills | 48 |
| Career Development Planning | 48 |
| Practicum: Full-time (Six Weeks) | 240 |
---
 

 

Personally my studies at Focus College had taught me to always think independently and use knowledge I've gained in my future professional career. 

I had a great time at the course and it was very helpful and fun as well.

I am thankful for the faculty that helped me gain that knowledge and has brought a new dimension into my life.