Bylaw Enforcement Officer Course: Level 2
A small investment in time and money for an high-paying career.
About Our Bylaw Enforcement Officer Course - Level 2
Ready to build on the skills you developed in your Bylaw Enforcement Officer 1 program? In just 2-weeks of full-time training, you can improve your career chances and build confidence in your abilities by completing the Bylaw Enforcement Officer course 2.
You'll feel confident about your career opportunities with Kelowna's top Bylaw Officer guiding you as the course instructor and serving as your connection to the industry. Focus on your goal and we'll get you the skills you need to make it a reality.
This program does not require approval by the Private Training Institutions Branch (PTIB) of the Ministry of Advanced Education and Skills Training. As such, PTIB did not review this program.
The Bylaw Enforcement Officer course level 2 builds upon the skills taught in the Bylaw Enforcement Officer course level 1. It will refresh the student's memory in proper note taking, report writing, and investigational procedures skills.
This course will explore the challenges of dealing with people with mental health issues and the best practices for dealing in high-risk situations. It will also discuss the cultural diversity, multiculturalism, and the Canadian mosaic. Students will learn how to use digital cameras to produce photographs for evidence.
They will also learn the framework of local government, building bylaws and compliance, personal safety skills, credibility and cross-examination, the powers of arrest and stress management Students will also attend court and put court packages together and participate in a mock trial.
Upon completion of the Bylaw Enforcement Officer 2 course, the successful student will develop and demonstrate the ability to:
Enhance the skills learned in Bylaw Enforcement Officer 1
Complete concise, accurate notes in a notebook
Interview witnesses/accused and complete a statement
Apply active listening skills when taking a statement or diffuse a tense situation
Apply the relevant law during their course of duty at a municipal level
Learn how to deal with people with mental health issues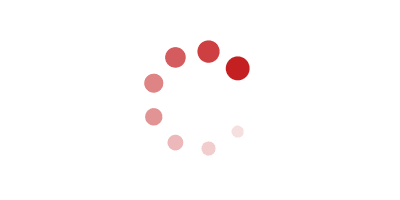 Career Opportunities for Bylaw Enforcement Office Course Graduates
A Bylaw Officer is usually an employee of a municipality or regional district that performs administrative, inspectional, and regulatory work to enforce bylaws relating to property use, buildings, parking, business regulations, animal control, zoning, noise, sign, etc.
Candidates can expect to earn $25+ per hour and enjoy working both inside and outside of the office.
Recommended
Grade 12 English (or equivalent education) and fluency in the English language (written and oral)
Basic computer skills with reliable Internet access is strongly recommended. The use of a software like Zoom may be used.
This bylaw officer course is completed in just two weeks!
Bylaw Enforcement Officer Course Tuition Breakdown
Domestic Students

International Students

Tuition:
$995.00
Tuition:
N/A
Application Fee:
$250.00
Application Fee:
N/A
Textbook Fee:
$50.00
Archive Fee:
N/A

Total:

$1,295.00*

Total:

N/A**
**This program is only available to Canadian citizens and permanent residents at this time.
Bylaw Enforcement Office Course Level 2 Details
Hours of instruction: 40
Full-time duration: 2 weeks
Attendance Expectations: Students are required to maintain their attendance as per the FC attendance policy.
Graduation Requirements: To graduate, students must pass the AC program at a minimum Grade of 70%.
---
 

 

I would highly recommend Focus College. Their great instructors cover all our questions and they offer small classes with hands-on learning. It's a great place to learn.