Office Manager Course
Our Office Manager course id designed to get you working faster through an accelerated timeline.
No curriculum shortcuts, just faster graduation and no "fluff".
About Our Office Manager Course
Real-world training in as little as 3 months! Start building a career in business to become an entrepreneur. This Office Manager Course is designed to get you working fast. With industry leaders as your professors, you know what you're learning is what you need to succeed.
Do you want to work with people? Are you organized and good at managing your time? If you already possess these valuable qualities, you're well on your way to being ready to enter a variety of career fields. The Office Manager course from Focus College takes 3 months to complete and provides you with all the knowledge you need to succeed.
The Office Manager program will provide students with several workplace competencies. The specific aims of the Office Manager program are to: Develop life skills and success strategies.
Develop skills in office productivity tools e.g., Word, Excel, PowerPoint, and Outlook.
Develop Business Writing skills.
Develop skills in Project Management.
Develop Leadership Skills.
Develop skills in Marketing, Sales Strategies, Branding, and Pricing.
Develop skills in Human Resources Management.
Develop a basic understanding of skills required for employment.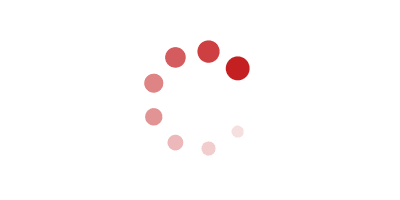 Career Opportunities for Office Manager Course Graduates
The Office Manager certificate prepares candidates for entry to a wide range of positions, including, but not limited to the following:
Administrative Officer
Manufacturing Distribution
Administration
Supervisor
Office Manager
Assistant Manager
Personal Assistant
Business Development Assistant
Purchasing Officer
Business Manager
Sales Coordinator
Customer Service Coordinator
Team Leader
Finance Assistant
Trainee Manager
The Office Manager course has a strong managerial focus which enables candidates to progress more quickly to supervisory/management roles. In addition, candidates, through their choice of options, will be able to prepare for a career (or further studies) in several specialist areas, for example, Human Resource Management, Marketing, and Financial Services.
The Business Manager course allows students to take advantage of the unlimited graduate support that Focus College offers!
Prerequisites
Minimum Grade 12 or equivalent Canadian qualification
If English is not a student's mother tongue, they are required to have an IELTS level of 6.0 OR equivalent (in case of other testing standards) to be admitted to the course.
If on starting the program, their language proficiency proves to be significantly lower than what is expected of an IELTS 6.0, they will be required to take the 5 Star English course at Focus College before being able to continue with their program studies.
Students must have access to high-speed internet to access online classes with software like Zoom.
This business diploma comes with approximately 10-15 hours per week in homework. It is a fast-paced program that sets students up for success.
Office Manager Course Tuition Breakdown
Domestic Students

International Students

Tuition:
$3,620.00
Tuition:
$3,620.00
Application Fee:
$250.00
Application Fee:
$250.00
Assessment Fee:
$250.00
Assessment Fee:
$250.00
Professional Fee:
$1,000.00
Professional Fee:
$1,000.00
Materials and Lab Fee:
$300.00
Materials and Lab Fee:
$300.00
Administration Fee:
$50.00
Administration Fee:
$50.00
Archive Fee:
$30.00
Archive Fee:
$30.00

Total:

$5,500.00

Total:

$5,500.00
*Local students may qualify for one of Focus College's many scholarships. To find out more, please go to the program financing page to find out if you qualify.
Office Manager Course Details
Hours of instruction: 304
Full-time duration: 12 weeks
Full-time hours: instructional time of 20 or more hours per week, or if the program leads to employment in a career occupation regulated by Transport Canada, instructional time is 15 or more hours per week.
Attendance Expectations: Students are required to maintain their attendance as per the FC attendance policy.
Graduation Requirements: To graduate, students must pass the Office Manager course at a minimum Grade of 70%.
---
 

 

Personally my studies at Focus College had taught me to always think independently and use knowledge I've gained in my future professional career. 

I had a great time at the course and it was very helpful and fun as well.

I am thankful for the faculty that helped me gain that knowledge and has brought a new dimension into my life.