Cloud System Administrator Course
Coming soon!
Understand the cloud so you can create and implement systems that build our online world.
About Our Cloud System Administrator Course
The technology industry has been evolving rapidly and has become one of the fastest-growing industries in Canada. This rapid growth requires professionals who can monitor and manage various areas of technology including computer software and hardware, networks, Internet servers, and security, to name but a few.
Furthermore, as more and more business solutions and services have been moving to the Cloud, it has become crucial for individuals to gain knowledge of and experience in managing these services on platforms such as Microsoft Azure. This significant rise in Cloud computing and automation has paved the way for new avenues for a successful career in IT infrastructure management.
This is where the skills of system administrators come into play. System administrators can play a key role in the maintenance of and seamless and secure running of various IT services within an IT infrastructure.
The Cloud System Administrator program is intended for individuals who are seeking the working knowledge of and certification in computer and systems-related administration. Through this program, students will have the opportunity to work on modern popular operating systems including Microsoft Windows Server and Linux.
As a graduate of this program, students will be equipped with the essential skills and knowledge to install, configure, and upgrade both software and hardware, troubleshoot computer networks, operate Windows PowerShell for task automation and configuration management, create and manage system permissions and user accounts, and perform regular security tests and security monitoring.
Through the lab-oriented courses and hands-on learning approach alongside practical assignments and projects, students will quickly gain the practical skills and competence required for making a successful career as a system administrator in an IT industry.
The cloud system administrator course will also help students prepare for certification examinations including CompTIA A+, Network+, Security+, and CCNA. The completion of the in-class courses is followed by a six-week practicum to gain real-world hands-on experience in the field of managing and maintaining an IT infrastructure.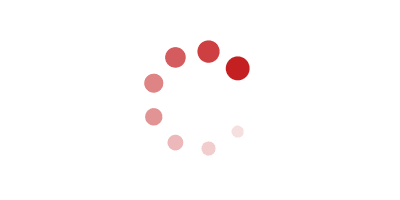 Career Opportunities for Cloud System Administrator Course Graduates
This industry-leading cybersecurity program will qualify graduates for careers including:
System Administrator
System Engineer
System Architect
Network Administrator
IT infrastructure Specialist
PC Support Technician
Prerequisites
Minimum Grade 12 or equivalent Canadian qualification OR relevant experience or mature students
Students from Non-English-speaking countries/territories will have to demonstrate their English proficiency at minimum IELTS Band level 6 .0 OR equivalent (In case of other testing standards). If there is no proof of English proficiency or lower English proficiency level, students will have to take an English course at Focus College.
Students must have access to high-speed internet to access online classes with software like Zoom.
Cloud System Administrator Course Learning Objectives
Upon completion of this program, the successful students will have reliably demonstrated the ability to:
Understand the fundamental concepts and working knowledge of a Cloud-based IT infrastructure including computer systems, operating systems, networks, and application software
Configure, install, and upgrade computer hardware, operating systems, and application software
Create, monitor, and maintain system permissions, user accounts, and other users' privileges
Provide troubleshooting and technical support to end-users experiencing problems related to hardware, software, networks, and other privileges
Configure and interconnect the components of a wired and wireless Local Area Network (LAN) and Wide Area Network (WAN) to establish the network infrastructure
Develop and implement shell scripts and use tools to automate repetitive and time-consuming tasks for increased efficiency and rapid response to changing requirements
Perform regular testing and security monitoring to ensure seamless and secure functioning of IT services
Implement security design principles and apply security policies used in modern operating systems to protect the privacy and security of computer systems, software, hardware, and computer networks
Design and implement best practices and policies to govern the acceptable use of computer systems, the management and retention of data, and other areas of regulatory interest
Evaluate the performance and efficiency of and troubleshoot computer networks, operating systems, hardware, and application software
Cloud System Administrator Course Details
Study hours: 1,056
Full-time duration: 52 weeks
Homework hours: instructional time of 10-15 hours per week
Attendance Expectations: Students are required to maintain their attendance as per the FC attendance policy.
Homework hours: instructional time of 10-15 hours per week
Delivery methods: in-class, online, or combined
Graduation Requirements
In the Cloud System Administrator course, learners will be assessed through both formative and summative methods and a blend of continuous Unit assessment and Graded Unit assessments. Each course (unit) has an assessment which the candidate is required to pass. The allocation of grades awarded are as follows:
Grade A – Student has achieved 70% or above marks
Grade B – Student has achieved marks between 60% and 69%
Grade C – Student has achieved marks between 50% and 59%
F (Fail) – Student has achieved less than 50% marks
The following table shows the titles of the courses in this program in the order they are provided, and the hours of instruction allotted to each course.
| | |
| --- | --- |
| Title of Course/Work Experience Component * | Number of Hours* |
| Computer Systems Fundamentals | 48 |
| PC Maintenance: Hardware | 48 |
| PC Maintenance: Software | 48 |
| Introduction to Computer Network | 48 |
| Essentials of Cloud Computing | 48 |
| | |
| Windows Client OS Configuration | 48 |
| Windows Devices Configuration | 48 |
| Windows Server Configuration | 48 |
| Linux Essentials and Shell Scripting | 48 |
| Windows PowerShell | 48 |
| | |
| Internet Protocols Fundamentals | 48 |
| Cisco Networking: Routing and Switching | 48 |
| Networking with Windows Server | 48 |
| Securing Windows Server | 48 |
| Cybersecurity Fundamentals | 48 |
| | |
| Identity Management with Windows Server | 48 |
| Virtualization and Cloud Technology | 48 |
| Microsoft Azure Fundamentals | 48 |
| Communication Skills | 48 |
| Career Development Planning | 48 |
| | |
| Practicum: Full-time (Six Weeks) | 240 |
---
 

 

Personally my studies at Focus College had taught me to always think independently and use knowledge I've gained in my future professional career. 

I had a great time at the course and it was very helpful and fun as well.

I am thankful for the faculty that helped me gain that knowledge and has brought a new dimension into my life.